3 Ways a Drain Cleaning Company Can Help You Today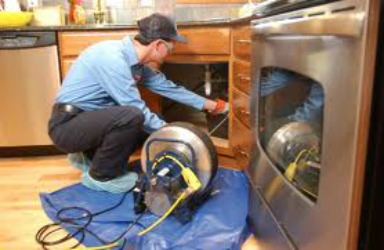 How often do you think about drain cleaning in your home? We bet that unless you have a problem, you don't give it much thought. That's okay. You're not alone. Most people don't think about the upkeep of their drains. At Sunrise Manor Swift Plumbers, we know that most plumbing problems can be avoided when they are identified and fixed early. Preventive drain cleaning and maintenance services provided by a local drain cleaning company in Sunrise Manor, NV, like Sunrise Manor Swift Plumbers can protect your plumbing system and save homeowners a lot of money.
Hiring a Drain Cleaning Plumber Means No Surprises
Surprises are great, but only if they involve presents and fun times. What isn't a great surprise? That would be a clogged toilet right before guests arrive for Thanksgiving dinner or when the sewer line busts at three o'clock in the morning. By hiring a drain cleaning plumber to perform regular drain cleaning services, small problems that are caught early are more manageable. Avoiding emergency plumbing issues will always save you a lot of money.
Hydro Jet Drain Cleaning Keeps You Healthy
Dirty drains hold moisture. When moisture is present, mold can form. Mold is a fast growing substance and won't stay concentrated in the drains and pipes for long. Eventually, it will spread and can create health problems for anyone in the household. Mold can also cause structural damage and weaken your pipes.
Our Drain Inspection Camera Finds the "Root" of the Problem
Homes in Sunrise Manor may have large, mature trees with roots that can grow into sewer lines. Part of our preventive drain cleaning services include the use of a drain inspection camera. This high-tech tool can identify if roots are growing into the pipe or if there are cracks and other damage in the line.
To learn more about the benefits of hiring a drain cleaning company in Sunrise Manor, NV, for preventive maintenance services, give us a call today!